Terms & Conditions
2021-12-18

Terms & Conditions

The following Terms and Conditions apply to all transactions on the JR-EARRING.COM web site. Please scroll through this screen, read them carefully and print a copy for future reference.

Images
Product images are for illustrative purposes only and may differ from the actual product. Due to differences in monitors, colors of products may also appear different from those shown on the site.

Products Details
Some products may have an associated image or photo. These are for reference only and should be considered illustrative.

Delivery
we are able to deliver to most countries. If for some reason we are unable to fulfill your order due to geographical location, please kindly check with our Sales Representative.

Returns & Order Cancellation 
For details on returns and order cancellation, please contact with our Sales Representative.

All goods returned must be unused, unopened and in the same condition as they were originally despatched from JR Fashion Accessories. We will not accept for exchange or refund any item which has been used or is not in the exact condition in which it was despatched by us, (unless the item is faulty).

Security
we take all reasonable care, in so far as it is our power to do so, to keep the details of your order and payment secure. However, in the absence of negligence on our part we cannot be held liable for any loss you may suffer if a third party procures unauthorized access to any data you provide when accessing or ordering from us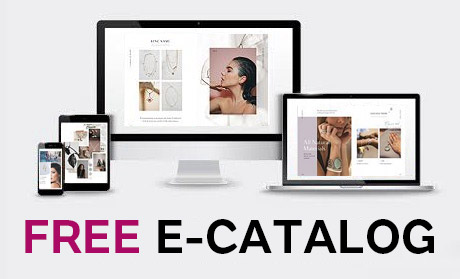 How to order? Simply find the designs through filter above.
Cannot find what you want? Email us your designs or have a Whats App online chat. 
We will check for you if we have the identical designs at wholesale prices.
If not, we will explain the custom-design process to you and its estimated costs for your reference.
Custom Made Jewelry Supplier for over 30 years – Wholesale JR Fashion Accessories
Fashion accessories at wholesale prices for just 10pcs/design
Custom designs available at 100pcs/design

 Email: service@jr-earring.com


 WhatsApp: 886-958-802-677